"Paradise now ! Contes modernes"- Paris 2012, MARCH 6-18

The Gallery 59Rivoli, located in the very heart of Paris (two steps from the Louvre) presents the NAUTE artists' members: Babis Pilarinos and a book project with fairy tales written by Kristell Van Hove (illustrations by Babis Pilarinos).

Special evenings - the official reception with greek buffet (March 7 at 18:00) and a guitar concert by the duo Emelia (March 10 at 18:00) and "Modern Tales"special evening (March14 at 18:00) complete this Greek Art venue in Paris.

Paintings of Babis Pilarinos can also be found at the e-gallery art-sourcing *Τέχνη εν έργω also co-organizer of the exhibition.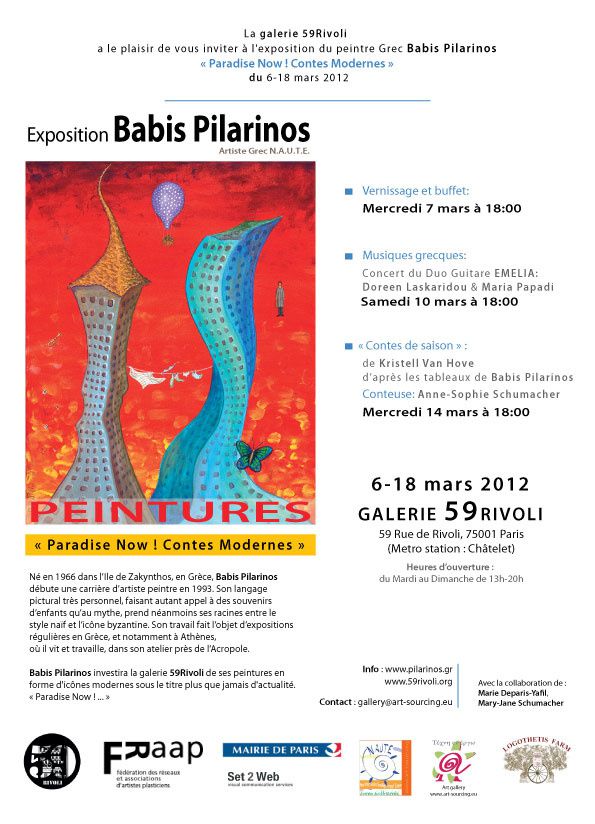 With the collaboration of the art critic, Marie Deparis-Yafil, the freelancer and artist, Mary-Jane Schumacher.